MEDIA STATEMENT: SECTION27 and Blind SA launch a storybook, Crossing the Road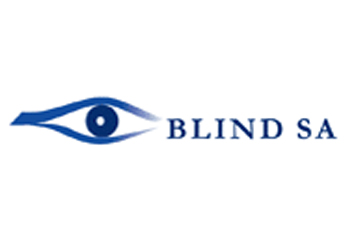 19 April 2023, Johannesburg – Today, SECTION27 and Blind SA, in partnership with Nal' iBali, launch a storybook, Crossing the Road, to highlight how barriers to accessible reading formats violate the rights of blind and visually impaired persons. Launched ahead of World Book and Copyright Day, which takes place on Sunday, 23 April 2023, the storybook seeks to promote literacy for people with visual  impairment and is launched at Sibonile School for the Blind, in collaboration with learners, and Judge Yacoob.
The storybook is  translated into 11 official languages, printed in braille and large print and available online.
Crossing the Road is a children's storybook, which vividly recounts the incredible true-life story of Justice Zak Yacoob, a former Constitutional Court judge of South Africa, who became permanently blind as a child. Set in his hometown of Verulam, in Kwazulu Natal, the book authored by Kurt Ellis, describes Justice Yacoob's challenges at various stages throughout his life in accessing books in braille and how he rose above this to become a judge in the highest court of the land.
Central to Justice Yacoob's story are the 'roads' he couldn't cross in his struggle for education, but also in his quest for equality and dignity for all people during Apartheid and well into post-democratic South Africa. As retold in the storybook:
"Zak's friends were reading and discussing books that he couldn't find in braille.  Sometimes Zak felt ashamed because he had not read these books.  He would lie and say that he had read them.  But the truth was at most times, Zak was on the other side of the road, unable to participate" – extract from Crossing the Road.
Justice Yacoob again faced challenges as a blind person, even as a retired judge. In 2022, Justice Yacoob supported Blind SA and SECTION27 in their fight against the Copyright Act and its discriminatory effects as it limited access to works in accessible formats, such as braille or large print. The court also granted an immediate exception to copyright for persons with visual disabilities, allowing them to convert works into accessible formats without first getting authorisation from the Copyright holder.
"This book is an important reminder of the many challenges persons who are blind or visually impaired face because of the lack of access to accessibly formatted books and how crucial it is that their rights be upheld to ensure they can participate equally in society", said Demichelle Petherbridge, an Attorney at SECTION27.
Jace Nair, CEO of Blind SA said, "Crossing the road" is a story that highlights the struggles with the "book famine" that impacts upon blind and partially sighted people. The book will be distributed to primary school learners in Gauteng and through the Nali'Bali Newspaper to create greater awareness on World Book and Copyright Day."
Access the storybook, Crossing the Road here.
Launch details:
Date: 19 April 2023
Time:10H00
Venue: Sibonile School for the Blind Plot 33, Garth View Road Klipriver, Johannesburg
Programme:
For media queries, contact:
Pearl Nicodemus | nicodemus@section27.org.za | 082 298 2636
Gillian Pillay | pillay@section27.org.za | 082 772 0052
Karin Gouws | karin@blindsa.org.za | 067 057 9090