Submission on the Local Government Elections 2021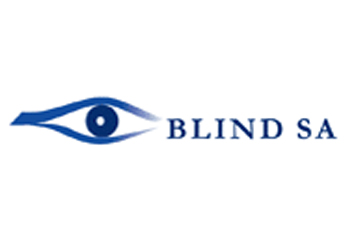 Deputy Chief Justice Dikgang Moseneke – Constitutional Court
Click to download here
Dear Sir,
Submission on the Local Government Elections 2021 proposed for 27 October 2021 and the possible impact on blind and partially sighted people due to the COVID-19 pandemic
1.  The submission is made by Blind SA, a National Disable People's Organisation established in 1946 to empower, advocate, promote and protect the human rights of blind and partially sighted people and to access equitable, affordable, safe and secure educational, social, cultural, economic and civic participation and services. Blind SA has thirty member organisations with over one thousand two hundred members throughout the country.
2.  Written submissions.
Blind SA submits that in order for the IEC to hold free and fair Local Government Elections on 27 October 2021 during this COVID-19 pandemic, the items listed below will need to be in place to ensure an environment that is accessible, safe and secure to enable blind and partially sighted people to cast a secret vote during this pandemic. Should these conditions not exist then blind and partially sighted people may not have a safe and secure secret vote at the Local Government Elections.
2.1  All blind and partially sighted people must be fully vaccinated with the COVID-19 vaccine and that all COVID-19 regulations, policies, directions and protocols regarding health and security must be in place.
Banking Details: Blind SA — Standard Bank Fordsburg — Branch Code 005 205 Current Account Number — 002 544 555
2.2  Blind and partially sighted people must have: –
2.2.1  Access to voter education programmes;
2.2.2  Physical access to the built environment – voter education venues and Voting Stations, including ablution facilities;
2.2.3  Access to information – voter education materials, election information leaflets in accessible formats such as braille daisy audio, large print and electronically.
2.2.4  Access to ICT – website, on line platforms, interactive communication systems to be accessible and Video, social media and digital media to have audio description.
2.2.5  Adequate access to the Universal Ballot Template (UBT) and its sanitising after every use.
3.  Blind SA requests an opportunity to make an oral presentation at the Commission of Enquiry.
4.  Blind SA submits that the risks to safe health and life of blind and partially sighted people will be in grave danger if the LGE 2021 continues on 27 October 2021 without assurance and guarantee from the IEC that all the above provisions have been adequately addressed.
Jace Nair
CEO
Blind SA
Tel: (011) 839-1793
Cell: 0609670258
www.blindsa.org.za
Email: info@blindsa.org.za
SMS 45345