Basic Rights of blind and partially sighted people violated by Government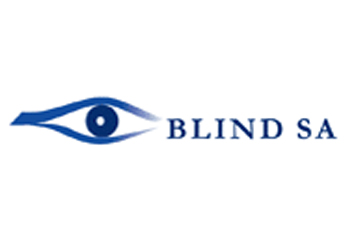 Blind and partially sighted people's basic human rights in accessing reading materials in accessible formats – braille, daisy and audio etc. is still being violated despite Democracy since 1994. The outdated Apartheid Copyright Act of 1978 which does not have exceptions and limitations permitting the conversion of accessible formats for blind people does not conform to the Bill of Rights in the SA Constitution and the UN Convention on the Rights of Persons with Disability ratified by South Africa in 2007. Since the introduction of the Marrakesh Treaty in 2013, Blind SA and other civil society organisations have been engaging government regarding the Copyright Amendment Bill and the importance and urgency of the Marrakesh Treaty, to no avail. It cannot be normal that eight years thereafter, we are still lobbying government to respect the rights of blind and partially sighted people by simply granting access to reading materials in alternative formats.
President Ramaphosa on 16th June 2020 referred the Copyright Amendment Bill back to Parliament, after sitting with it on his desk for over fourteen months, citing six constitutional areas of concern. Blind SA, ReCreate SA and a number of Civil Society Organisations denounce the President in buckling to international pressure from United States, European Union and a number of MultiNational Entities threatening trade sanction. President Ramaphosa sacrificed the democracy and basic human rights of blind people and creators in South Africa for his goodwill with US and EU.
Blind SA, South African National Council for the Blind, blind people, ReCreate, SA Guild of Actors, Right To Know and hundreds of creators, performers, musicians, singers, composers, etc. handed a Memorandum in braille to the Presidency and Parliament on International Human Rights Day on 10 December 2020. The Memorandum required the Parliament and Presidency to respond by 27 January 2021 on the process and timeframe for the remitted Copyright Amendment Bill to be finalised. The printed Memorandum was couriered to Parliament on 11 December 2020. Demonstrating total disregard of the sector, and on a reminder by Blind SA, the Presidency on 27 January 2021 requested for an accessible copy. This late request of an accessible format of the memorandum which was already couriered to them earlier on in December, impressed itself as confirmation of lack of political will to support the sector by the government of South Africa, and no doubt, it was used to further push for time.
There is still no response from Parliament or the Presidency on the process and timeframe going forward nor is the Copyright Amendment Bill on the Parliamentary Calendar over the next few months.
By non-action by Parliament, it is clear that Parliament and the Presidency have no regard or respect for the basic rights of blind and partially sighted people to access information in their alternative formats. It confirms the unfortunate generally accepted opinion of the public that Government does not care for its citizens and only responds if there is litigation and public protests which mainly are likely to end up in vandalisation of property we have as a country. It is, unfortunately, a shame that to date we are proud of being a world-renowned democratic African country, but we see no wrong in trampling on rights of the minority on a daily basis. We further cannot claim to be custodians of "batho-pele" and "ubuntu" if we continue to willingly fail to acknowledge and uphold the Constitution and – as subsumed under the Constitution – to promote, protect and fulfil the rights contained in the Bill of Rights.
More information
Jace Nair
CEO
Blind SA
Mobile: 0609670258
Email: ceo@blindsa.org.za
#BrailleIsNoCrime SMS 45345