Blind SA 74th General Assembly 31 October 2020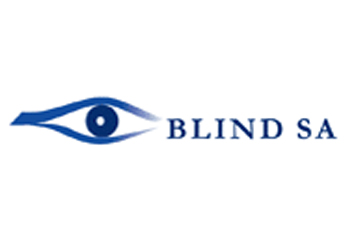 Blind SA 74th General Assembly 31 October 2020
Ntshavheni Netshituni elected first black blind President of Blind SA
Blind SA held a successful 74th General Assembly in Durban from 29 until 31 October 2020. Ntshavheni Netshituni was elected the first black President of Blind SA since its establishment on 26 October 1946. In 1992, Blind SA initiated transformation with opening membership to all races in South Africa to SA Blind Workers Organisation which changed its name in 2005 as Blind SA. Mr Netshituni who is employed at UNISA served as the Vice President of Blind SA for the past twelve years. He is the Vice President of SA Disability Alliance, President of SA Braille Authority and represents South Africa on the International Council on English Braille.
Cathy Donaldson, the immediate Past President for the last sixteen years served the Blind SA for over fifty years in various capacity. Ms Donaldson was appointed Patron and Hon. Life President of Blind SA in recognition of the work she had undertaken over many years. Ms Donaldson takes over the position of Patron and Hon. Life President from Connie Aucamp who passed away on 31 August 2020.
Other members of the EXCO include Eric Gama, chairperson of the Committee: Accessible Publications, Equipment and Assistive Devices; Andre Vosloo, Chairperson: Advocacy and Information; Susan Bam, Chairperson: Education and ECD; Tommy Lehmkuhl, Chairperson: Economic Empowerment and Thakhani Masuka, Chairperson: Youth Committee.
Other persons elected to the committees include: –
Advocacy and Information Lungile Mdingi, Susan Webber, Lekhatla Likhokha, Mpini Letlhage and Tommy Lehmkuhl.
Economic Empowerment: Irene Mashele, Lethatla Likhokha, Mpini Letlhage, and Godfrey Lebyane.
Accessible Publications, Equipment and Assistive Devices: December Nkosi, Bonginkosi Myaka and Morne van der Merwe.
Education and ECD: Eric Gama, Bawinile Mdunyelwa, December Nkosi and Heaven van der Merwe.
Youth: Disky Lebese, Edward Mohlabine, Irene Mashele, and Sabelo Hlope.
Blind SA undertook workshops on financial reporting, fundraising, Blind SA Bookshare and Copyright Amendment Bill and Marrakesh Treaty.
The Annual Report and reports from the member organisations were tabled and discussed, Blind SA has mapped out a programme for the next two years.
More information:
Jace Nair
CEO
Blind SA
ceo@blindsa.org.za
Mobile: 0609670258
---
ACCEPTANCE SPEECH FOR PRESIDENCY

Honourary Life-Long President; Executive committee; The Chief Executive Officer (CEO); Members of the General Assembly; and staff and all assistants gathered here today – I greet you all

INTRODUCTION
It is my great pleasure that I stand here before you accepting this huge responsibility to lead this second largest organisation in the blindness sector in South Africa. I need to thank all of you for entrusting me with this responsibility. I believe it will be a challenging experience, but, at the same time, enriching, fulfilling and exciting. It is never easy to lead different characters, personalities, traits and, of course, different cultural backgrounds which inform our thinking. It will remain my responsibility to unite all these divergent backgrounds to form a formidable force going forward. You have also given me the capable executive which will ensure that the character of Blind SA stays intact.

ACKNOWLEDGEMENTS
During the past 12 years, I have been surrounded by excellent team of individuals, who not only believed in me, but also encouraged me to be the crafter of my own self. It will be remiss of me not to thank the outgoing president, who identified my potential and leadership traits and fervently harnessed my skills, abilities and strengths. I have been in the midst of a team of executive members who supported me, in spite of the fact that we would constantly differ on our thoughts and the way we approach discussions. This proved to be a healthy difference because, I think, it built us all to trust and believe in each other's strengths. This is the executive that allowed me to think and expressed myself without fear of prejudice. This is the team that groomed me. I will always be grateful to this brilliant team for the opportunity they afforded me.

CHALLENGES
I assume the responsibility of this honourable entity in the midst of much uncertainty and enormous confusion posed by the prevalence of COVID-19. A pandemic is – itself – a challenge to human beings. It becomes double a challenge (particularly on NGO's), when it creates a situation for which one cannot predict nor properly plan. However, I commend the zeal and resilience demonstrated by Blind SA by being agile in its response to the COVID-19 disaster. Over two million jobs were lost during the first months of lock-down. Yet Blind SA, besides this emminent hardship, never contemplated of retrenchment, at least for the foreseeable future. We also managed to timeously respond to the call by disseminating COVID-19 related information; coming up with alternative techniques for sighted guide; distributing essential packs to the needy communities; and engaging with government to mitigate the effects of the pandemic, among other things. Needless to say, nonetheless, that pandemic places all non-profit organisations in a vulnerable state and in a position which makes it difficult to effectively permeate funding channels. This calls for this new executive not only to engage in the successful running of the organisation, but also to come up with fresh, realistic and immediate funding strategies, to ensure that the organisation sustains its business. It calls on us to come up with ideas that will attract new funders. Relevant projects will have to be planned so that we can provide much needed services to our members and which will increase funding opportunities.

MEMBER ORGANISATIONS
Member organisations are pillars for our existence. There exist in them individuals who direly need our services. We are all called upon to put together strategies which will not only grow the number of member organisations, but to ensure that they sustain beyond their launch, and that they serve the purpose for their existence in their respective regions, districts and localities. Having read reports from our member organisations, it is telling that the committee working on strengthening member organisations must refocus and consolidate these reports to make meaningful interventions. The appointment of our new and ably Development Officer comes in handy. I trust more focused and streamlined interventions through the office of the development officer would be put in place so that better coordination of member organisations can be achieved.
ORIENTATION AND MOBILITY
Many people are becoming blind and individually or in a group, require O&M service to provide them with skill to face the new reality of life. Blind SA had taken a lead on giving back to newly blind people their independence. We need to strengthen this area to reach many people out there who need this service. We have to revisit the approach which we are currently using, and apply a well-planned hybrid system to provide O&M training to these groups which will not consider one approach over the other.
UNDERLYING VALUES
My leadership will be characterised by magnanimity, transparency, fairness, respect and honesty. These are values which I wish all executive members to uphold and embrace. I trust the new executive members and members who are returning will concert efforts to lead the organisation to new greater heights and to equally treat all the constituencies with respect and dignity. During my time as an executive member of Blind SA, I have learnt that it is important to be independent in our collective, and I trust that is exactly what all of us will aspire and demonstrate during this coming term of office, through our thinking and constructive but diverse ideas. I believe this new committee harbours different skills; expertise; knowledge; and experiences, which will give us much needed diversity in identifying common goals for the good of the organisation and in providing directions within the collective as required by King IV. One of the expectations we need not shy away from is that of transformation. We have seen Blind SA gradually transforming itself to be an inclusive one from as far back as 1992 – and this effort by our fore-bearers is truly commendable for it was full of foresight and great anticipation for unity in the sector. We need to speed up transformation so as to live up to the expectations of our constituencies. It is neither the responsibility of the president alone, nor that of the executive, but it is for all of us gathered here. I believe for transformation in our circumstance to be realised, our member organisations should equally play their part. I dare say, if we don't fully transform this organisation, posterity will judge us harshly.

STAKEHOLDER RELATIONS AND COLLABORATIONS
The organisation continues to forge relations with other like-minded organisations, and to retain these relations. Over the past years, we have partnered with many institutions and organisations to address certain gaps which existed for a long time amongst members of Blind SA. In addressing lack of entrepreneurial skills among the blind and partially sighted people, we partnered with the National Skills Fund (NSF) to roll out SIYB, which is the programme that involved a number of individuals who were selected by member organisations to be trained.

We also partnered with government departments and SABA to train braille to teachers so that our learners at schools receive quality braille. Of utmost importance, is the relationship that existed between DSAC and Blind SA in the production of braille, particularly magazines.
Blind SA and SABA had entered into a ground-breaking partnership to establish the Braille Museum which will be named after Josephine Wood, the first person who put together a library for the blind in South Africa. It is also pleasing to note that Blind SA will annually contribute towards the operation of the Museum and will also provide a room in its new premises where all museum items will be stored and exhibited.
Just six days ago, Blind SA launched an online library together with Benetech, providing free access to book lovers to hundreds of thousands of online reading material in alternative formats.

In order to strengthen all these projects and to keep business afloat, Blind SA had incorporated a non-profit Company as its fund-generating wing. I reckon these to be exciting times for the new leadership of Blind SA. In order to reach new horizons through these initiatives, the executive must closely monitor these partnerships and collaborations and constantly set new realistic and realisable targets.
COMMITMENTS
I personally commit all my expertise, knowledge, abilities and time to the work of Blind SA. To this general Assembly, I commit the whole of my executive to be a servant leader to the organisation, the executive that will be responsive and that will add value to the programmes of the organisation. Clause 9.4 of Blind SA's Constitution enjoins the president to be responsible for the public relations of the organisation. Together with the office of the CEO and support by the Executive, we will have to identify avenues that will grant us opportunity to further strengthen relations with our stakeholders. This also requires a continued establishment of stakeholder relations to ensure sustainability and growth of the organisation. I am acutely alive to the differences in our member organisations. Some much advantageously resourced than others. This requires relevant responses and interventions in order to level the playingfield. I therefore further commit to give my attention to member organisations' problems and to guide them towards growth and sustainability. This is a daunting task, but we need to commit to it all of us in order to ensure general growth of Blind SA.

CONCLUSION
I trust we all are going to have a joyous, productive and enriching term, be it the two years (for committee chairs) and 4 years (for office-bearers). We all have to draw inspiration from the past committees that led this organisation with such great wisdom and diligence. It is incumbent on us to preserve the legacy of our fore-bearers, and to ensure that the objectives of the organisations are repositioned and, if need be, redefined in order to always remain relevant to our people on the ground. It holds true that the life of a tree is in its roots, not in its branches. Our members, being our roots, nourish us on top; hence we need to remain focused and relevant to them. Finally, I need to caution you all, that in leadership, we are jointly and severally held accountable, to both our stakeholders and our members alike. No one shall shun responsibility letting others fall on the sword alone. We have to therefore take collective responsibility to ensure the good of the organisation.

"Much has been given us, and much will rightfully be expected from us. We have duties to others and duties to ourselves; and we can shirk neither." By Barrack Obama.
THANK YOU