Some of our recent REHABILITATION SUCCESS STORIES
Stompie has found companionship
Stompie Matshane has been blind for over ten years and has had to depend on his family this entire time. He didn't own a cane and couldn't afford to buy one and had never received any form of orientation and mobility training. His everyday life consisted of sitting at home as there was no one to accompany him around.
He came to hear about Blind SA and our rehabilitation service through other blind people who were successfully living independent lives. Stompie has now received both a cane and training and is able to travel the route to the blind centre, family and shops.
Catch the bus? No problem …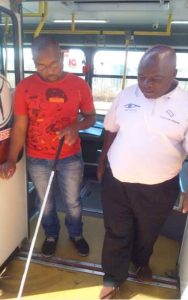 Making use of public transport is a crucial part of the training done by our Orientation and Mobility practitioners. Mr Potso is currently learning how to get on and off public transport, crossing the street as well as navigating both city and residential travel.
Olebogeng now managing his own money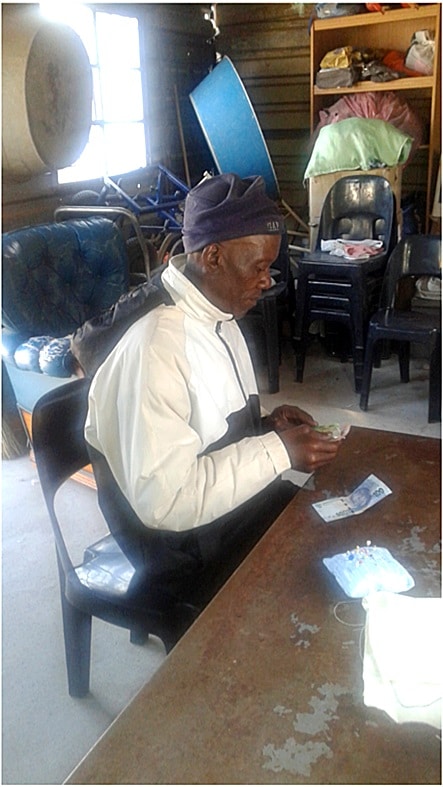 Olebogeng has been blind for some years, and has since done whatever is possible to be fully independent. He had already received basic orientation and mobility training, but the biggest problem he had been facing alone is how to count money. With the right training, Olebogeng now has the ability to be fully in charge of his own money.
Onwards and upwards for Boitemelo
One door closes, another opens! This is certainly the case for Boitemelo who became blind two years ago. Since then she has not been able to continue her work as a cleaner at a local hospital. She was introduced to the rehabilitation programme at Blind SA. Having never received orientation and mobility training before, Boitemelo is now eager to take on any challenge.