Vacancy Public Relations/Marketing and Communications Officer at Blind SA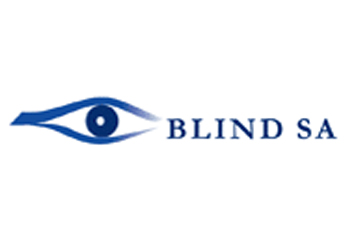 Blind SA is looking for a dynamic, enthusiastic and motivated individual to take up the position of public relations, Marketing and Communication Officer at Blind SA National Office in Alberton, Ekurhuleni.
Job Title: Public Relations/Marketing and Communications Officer
Location: Blind SA House, 5 Fuchs Street Elrode, Alberton 1451
Responsible to: CEO and HOD of Fundraising and Public Relations
OVERVIEW OF THE POSITION
The Officer will be responsible for providing public relations, corporate identity, brand awareness, publications, media, communications and social media activities for Blind SA.
PERSON SPECIFICATION
The successful candidate must be: –
An excellent marketer, researcher, organizer and communicator who will relish this varied dynamic role in Public Relations, marketing and communications.
A good communicator with the ability to build relationships with a variety of stakeholders.
An individual with Excellent interpersonal and team working skills, with an ability to work independently and in a team.
Able to have a Demonstrable experience in research, analysis of information and be able to have effective presentation skills.
Able to possess Exceptional organizational skills with experience of managing multiple tasks and prioritizing effectively.
Have a hands-on approach and can-do attitude.
KEY ROLES AND RESPONSIBILITIES
Developing and delivering integrated communications campaigns across PR, advertising, direct marketing, digital and social media of Blind SA.
Create and produce promotional and awareness-raising tools such as videos, social media posts and campaigns, websites, donor newsletters, posters, media adverts, radio scripts, briefs, reports, letters, fact sheets, brochures, pamphlets, blogs, etc.
Writing press releases, organizing press conferences, responding to media inquiries
Maintaining and growing the Blind SA Media database
Overseeing the design, production, and copywriting of all publications materials
Maintaining database photos, case studies, and research/evidence to promote Blind SA Work
Create and execute unique, engaging, multi-faceted marketing plans and strategies for accessible formats, Braille production, training, assistive devices, programmes and projects.
Submitting accurate monthly, quarterly, annual and project reports as required
Undertaking Other ad hoc duties when required
Minimum Qualifications and Experience Required
Driver license is compulsory and must be willing to travel. Drivers licence is not required if the applicant is blind or partially sighted.
Diploma in Public Relations or Marketing or Communication or Graphic Designing or Desk Top Publishing or Social Media or Media studies – – A degree in any of these areas will be an advantage
At least Three years' experience in the field of Public Relations, Marketing or Communications or a similar role.
Experience in photography, videography, social media especially Facebook and website design and operations.
High level of analytical, verbal and written skill – fluent in written and spoken English with strong presentation skills.
Computer literate and confident using all MS Office suite and databases
Familiarity with major social media platforms
Understanding of, and commitment to, the objectives of Blind SA
Please send comprehensive CV in an accessible Ms word format to:
HR Manager
Email: vacancy@blindsa.org.za
Closing date 15th March 2023.
Should you not be contacted within thirty days then consider your application unsuccessful.
Blind SA will only communicate with shortlisted candidates.
Blind SA reserves the right not to fill the vacancy if a suitable candidate is not identified.